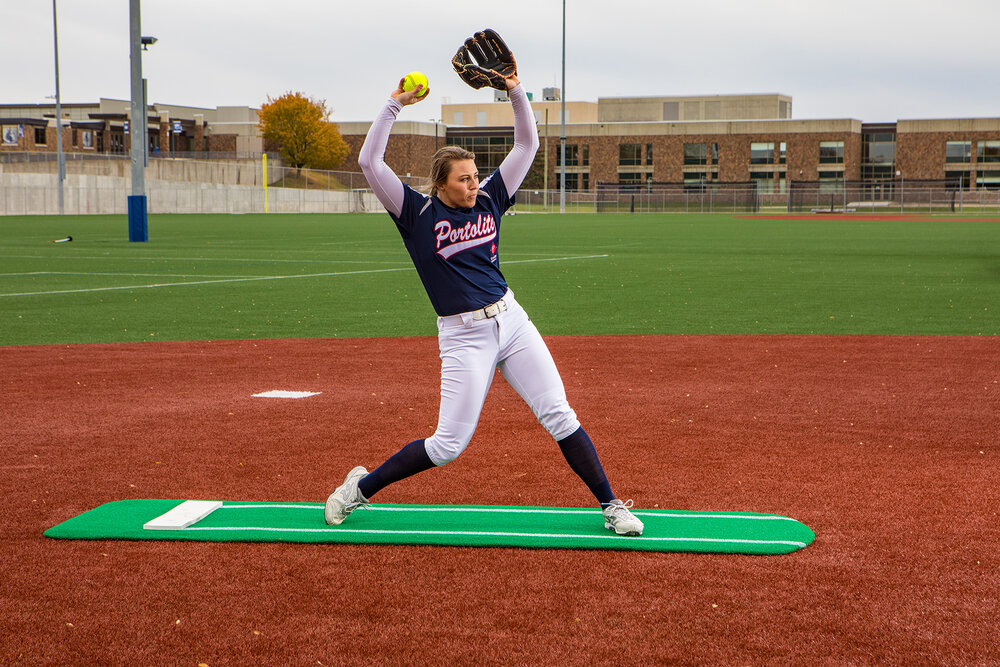 Portolite's Spiked Softball Mat is the first ever softball mat that WILL NOT SLIP! No more adjusting your pitching mat. Portolite's Spiked Mat has over 5,000 spikes on the bottom to ensure a stable pitching mat for every pitch.

Protects dirt and turf fields from wear & tear of pitchers

Will not slip on Turf, Grass, Dirt or YOUR MONEY BACK Guarantee

5 Year Warranty

Replaceable Regulation Rubber 24" x 6"

Perfect for any GAME/practice application

10' x 3' 55 lbs.