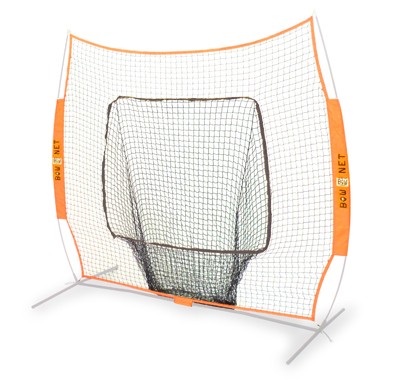 The Bownet Replacement Big Mouth Net - No need to Buy the complete net and Frame again if you've worn your old one out. Or if you have a Soft-toss already and you want to try the Big Mouth Net
This net is sold as a Replacement Net only - Fits any 7x7 Soft-toss frame or Big Mouth frame.
Features
· Sets up easily in 70sec.
· Measures 7' High by 7' Wide