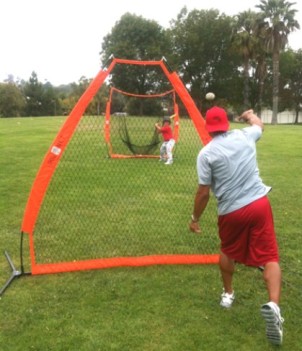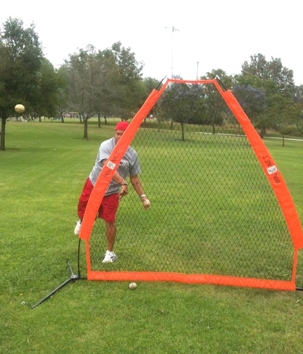 The Bownet Pitching Screen - an ideal choice for travel teams, backyard practice, and anyone who needs to bring a pitching screen to and from the practice field. The lightweight yet durable design makes it a great alternative to traditional L Screens, which can be heavy and difficult to move.

Portable Pitching Screen Details:
Weight - 15lbs.
Bag Size - 48" x 12"
Box Weight - 18lbs.
Shipping Box Size - 47" x 8" x 6"
Set Up Time: 90 Sec.