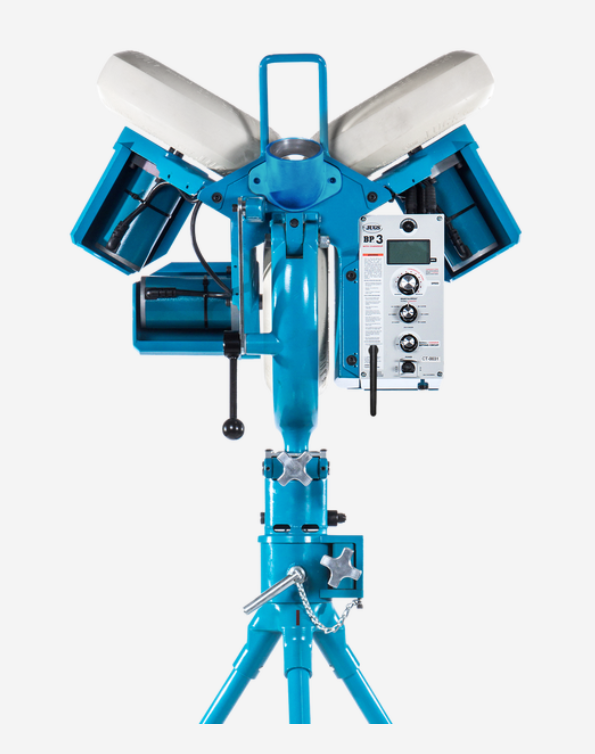 CHANGE FROM FASTBALL TO CHANGEUP AT THE TOUCH OF A BUTTON

Throws changeups using the remote control on key chain or manual button located on control panel.

40-90 MPH SPEED RANGE

The BP®3 has a large 3" LCD display. You to set the digital speed you desire by simply turning a knob.

HORIZONTAL AND VERTICAL
MICRO-ADJUSTMENT

Pinpoint™ control at your fingertips—the most advanced and easy to use pitch targeting system ever developed for a pitching machine (patent pending.)

Fastball/Changeup Hitting Circuit: 3 preset hitting circuits allows the machine to automatically change between fastball and changeup giving your hitters a "real" pitcher vs. hitter experience.

Throws these ball types: Throws baseballs, the JUGS Pearl®, JUGS Sting-Free® baseballs—dimpled and seam, JUGS Lite-Flite® and SOFTIE® baseballs, and JUGS BULLDOG™ baseballs.