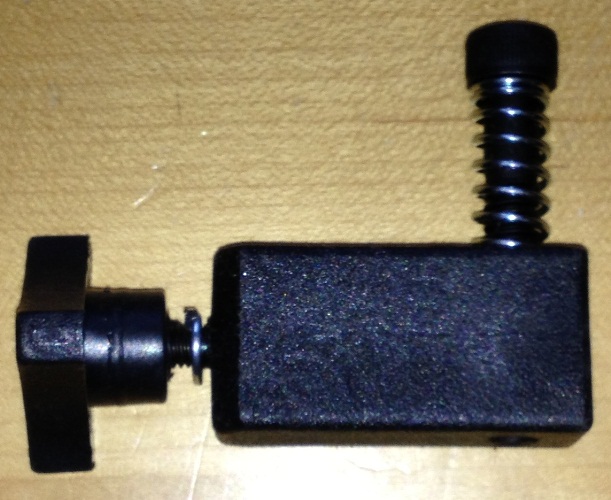 Micro Adjuster with Star Nut for the Louisville Slugger Ultimate Pitching Machine. This is also used on the Ultimate pitching machine and the UPM 45 and the Blue Flame. The various names are all the same pitching machine
The Micor Adjuster goes on the throwing arm and is used to adjust the height of the pitch.
If you would like a lower pitch you turn the screw to make it shorter. And if you would like the pitch to be higher you turn the screw to make it longer.