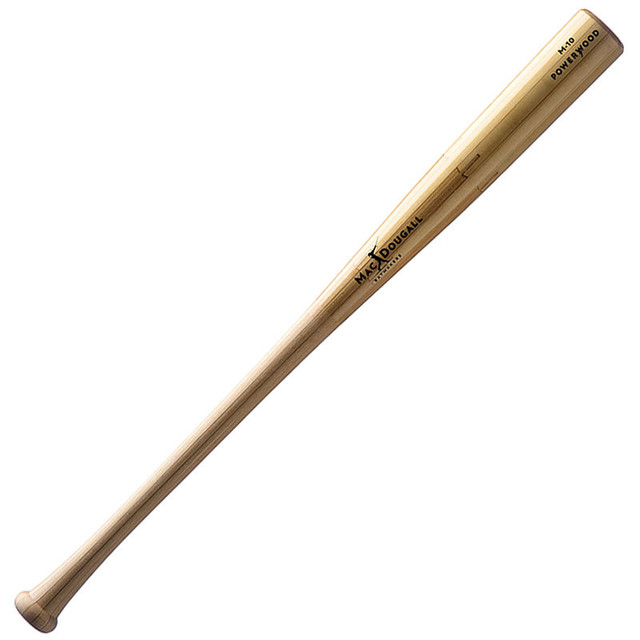 WHY IT'S THE BEST
THE PERFECT BLEND OF TRADITION AND TECHNOLOGY
PROVEN to have the best head to head performance

at the Sports Science Lab.

NCAA approved as a "solid wood bat" -- BBCOR certified

True Hickory handle for unparalleled stiffness, effectively transferring

more power into the ball.

Hardened Birch barrel for balance, hardness and more pop

Lasts up to 10 times longer than regular all-wood bats**
Center-of-Balance is over an inch closer to the hands for a more balanced feel

Moment-of-Inertia and Swing Weight numbers on every bat

Available in lengths from 31" to 34" in 1/2" increments for custom fit

Made in USA -- Bend, Oregon
IT'S NOT ROCKET SCIENCE, BUT IT'S CLOSE.
PowerWood Technology goes into every bat we make. But what goes into PowerWood
Technology?
High- tolerance joinery, true hickory and birch hardwoods, plus a special laminating
process, to name a few.
All combine to create a bat that will never shatter or splinter - something other
all-wood bats can't do.
No foreign materials like plastic, foam, metal or fiberglass.
We stay true to the Baseball Tradition.
On top of all this is a finishing process that is unparalleled in the industry.
Powerwood bats are around taking a beating for a long time so we have to go
to special lengths to keep them looking good.
There are 3 different products in 6 different coats on the barrel. Heat cured.
The handle is asked to do different things than the barrel, so we came up with our own
recipe that impregnates a natural oil mix deep into the wood to seal it and provide
resiliency, but not take away that "wood feel".
(John is a big Vladamir Guerrero fan and thinks EVERYONE should hit barehanded)
THE PROOF IS IN THE POWERWOOD.
The Baseball Research Center put the PowerWood to the test. In case you think our bats look
"flexible" in these videos, rest assured they are not. Thats what happens when you hit a bat on
the end of the barrel at 198 mph in 15,000 frames per second video! And remember,
the regular "pro model" wood bats broke a LONG time before they got to this point.