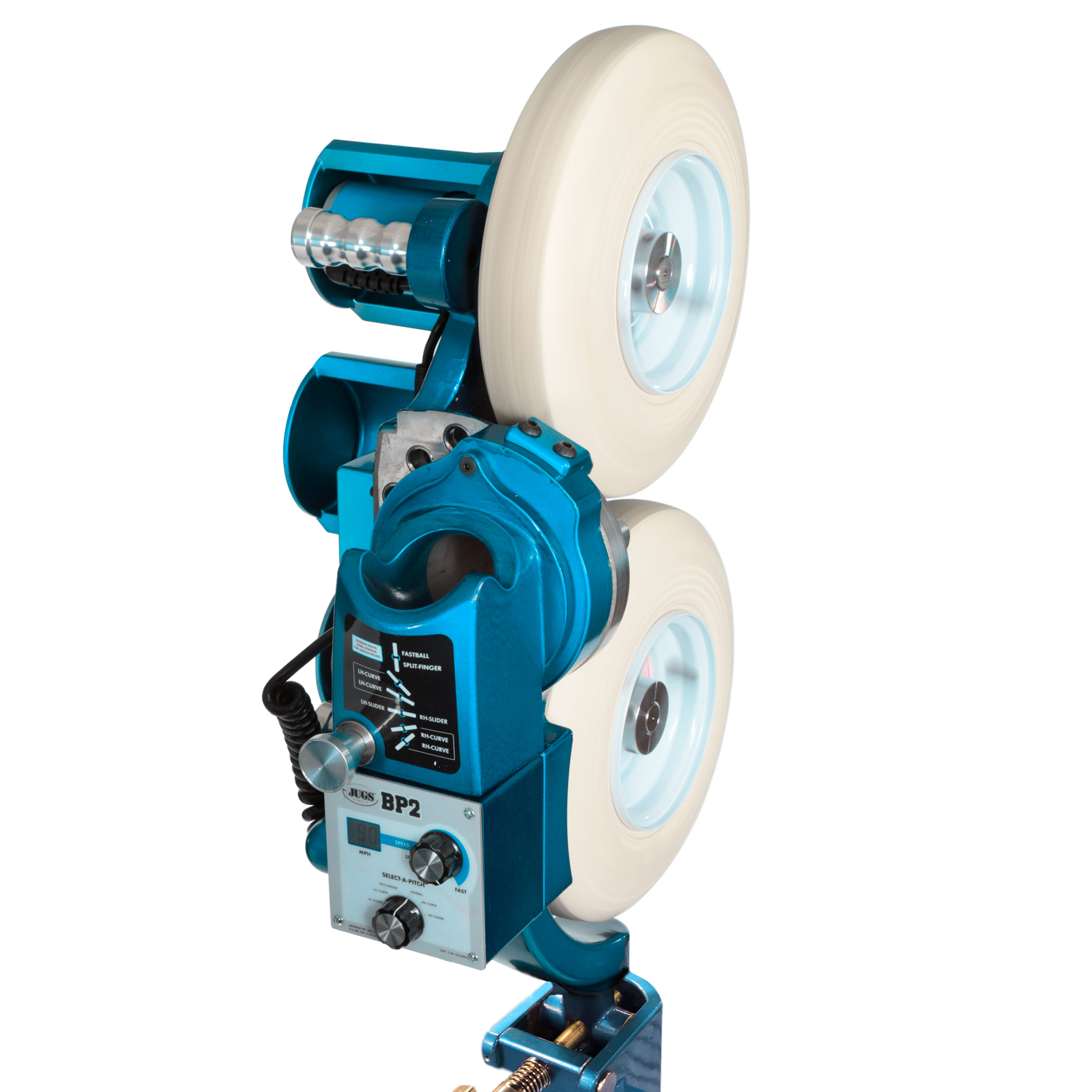 Designed specifically for Cricket. 6 Pre-Set Delivery Positions The JUGS® BP2 takes the guesswork out! Solid steel and cast aluminum construction guarantee years of trouble-free use

DESIGNED SPECIFICALLY TO SIMPLIFY YOUR BATTING PRACTICE
Delivers at a realistic downward plane whether it's 69.5, 75 or 83.5 inches.

003-ball-0.png
6 PRE-SET DELIVERY POSITIONS
The BP2 takes the guesswork out. The BP2 has a 40-90 mph (72-150 KPH) range.

interface.png
PINPOINT™ MICRO-ADJUSTMENT
The Pinpoint Micro-Adjustment is the most advanced and easy to use pitch targeting system ever developed (patent pending). Locate deliveries instantly - right to left, up or down, with a quick turn of the wrist.