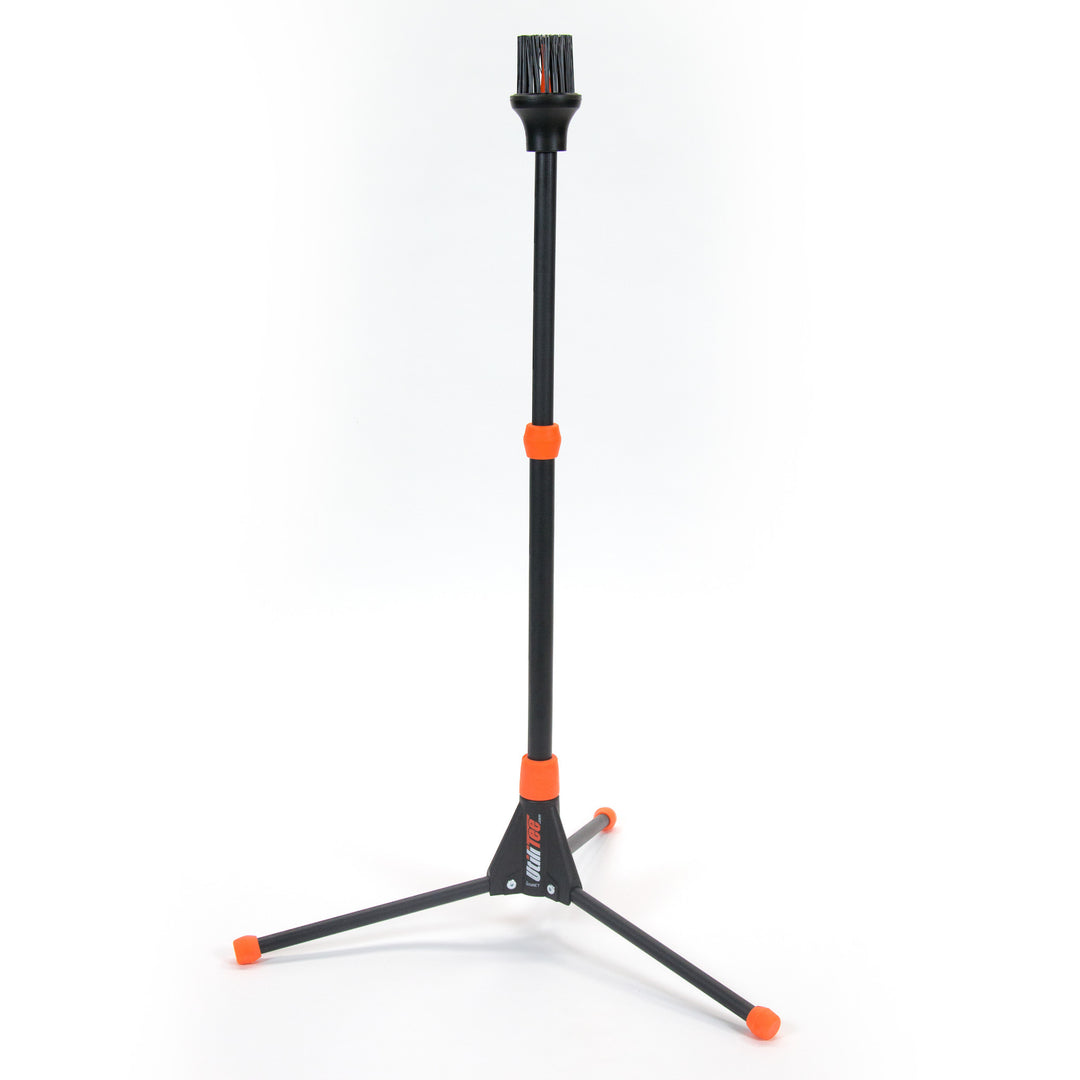 Search
Search our store
"Close (esc)"
UTILITEE
USE CODE: SALE20
Util-Stand-Brush

Regular price$87.99
available for orders between $150 - $1,000 ⓘ

TITLEUtlitee with Mesh Top UtiliTee with Brush Top Utilitee with Wrap Top
QUANTITY
1
ShareShare on Facebook TweetTweet on Twitter Pin itPin on Pinterest
Want to take a good crack at the ball even when there's no one to pitch to you? The Bownet® UtiliTee™ is a durable and versatile tee for every baseball and softball player who wants to PLAY ANYWHERE. - PLAY NOW!®. Using a baseball hitting tee and net allows you to work on making good contact with balls in certain locations - without relocating them through windows and into neighbors' yards. Whether you prefer a modern brush tee for baseball practice or are looking for something more traditional, the UtiliTee pro system has a solution that's best for you.

Our custom baseball and softball tee has a choice of three different adjustable tee heads to provide the feel and stability you need for letting it rip:

The UtiliTee Brush Top is made of engineered nylon bristle that provides a more game-like swing feel than traditional tees. The height is adjustable from 24 to 42 inches.
A Mesh Top™ is made of an abrasion-resistant poly filament that provides a great feel, low resistance and high exit velocity for smacking powerful liners. It can stand from 26 to 44 inches high.
Our Wrap Top hitting tees have an industry-standard rubber wrap head that is flexible and has a traditional feel. It's also the tallest option with an adjustable height of 28 to 51 inches.
No matter which tee head you choose, it will be mounted on an all-weather UtiliTee stand that has a rugged urethane upper shaft and steel lower shaft. The steel tripod legs will fit stably over home plate - or whatever you're using as home plate - and easily collapse when it's time to pack up. You'll also receive a protective tee cap and carry bag for bringing it anywhere you want to get in a few hacks or work out a kink in your swing. Get a Bownet tee plus an innovative Big Mouth® hitting net and you'll have a complete training system for elite batting practice.