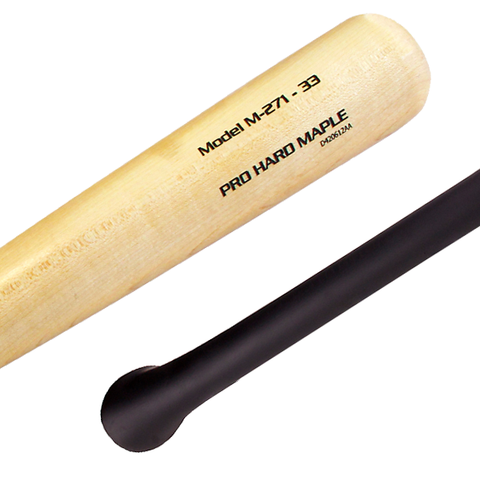 Specs
Patented Axe handle
Made in the U.S.A.
Professional grade maple hardwood
Model 271
Cupped end for great balance
Available in black/natural finish
Approved for play at all levels of professional and amateur baseball
Following professional league specifications, all Axe Pro Maple bats have a maximum 3 degree slope-of-grain rating. Straighter grain means less breaks and better pop.
All Axe Pro Maple bats are manufactured in Wisconsin using the hardest maple grown in North America.
The Axe handle aligns the wood grain on the hitting surface for optimal performance. Maple bats are aligned so the FACE-grain makes contact with the ball. Use the Axe to make sure you are getting the best possible performance out of your wood bat!
Technology

Axe Handle
The Axe handle is hailed as a breakthrough by players and coaches from youth leagues to the pros. With an ergonomic design to fit your hands, the Axe handle shape gives you a better grip with less tension and delivers many important benefits through your swing.
Available in Sizes