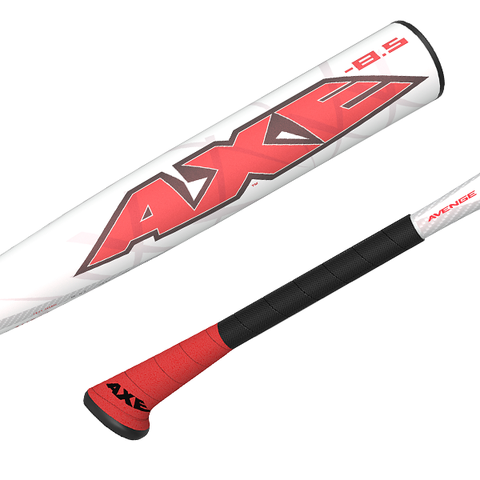 Specs
Patented AXE handle
Full composite 2-piece construction
2 5/8" diameter
Lightweight composite handle for increased swing speed
Engineered hitting zone for one-sided hitting
1 year warranty
30-day money back guarantee! If you don't love the Axe, return it within 30 days, no questions asked.
Technology

Axe Handle
The Axe handle is hailed as a breakthrough by players and coaches from youth leagues to the pros. With an ergonomic design to fit your hands, the Axe handle shape gives you a better grip with less tension and delivers many important benefits through your swing.
Plus-Plus™ Composite
Our composite technology leverages a single hitting face to deliver more performance and durability than a traditional 360-degree designed bat. By varying the wall thickness and adding slip-planes, we can tune the hitting face to deliver more power while still maintaining durability.
Engineered Hitting Zone
Because the Axe is the only approved bat with an asymmetric grip, our engineers can focus in on a single hitting face. The Engineered Hitting Zone lets us dial in performance and durability like no other bat maker can.
Available Sizes
L141A-28-19.5: 28 in. 19.5 oz.
L141A-29-20.5: 29 in. 20.5 oz.
L141A-30-21.5: 30 in. 21.5 oz.
L141A-31-22.5: 31 in. 22.5 oz.
L141A-32-23.5: 32 in. 23.5 oz.