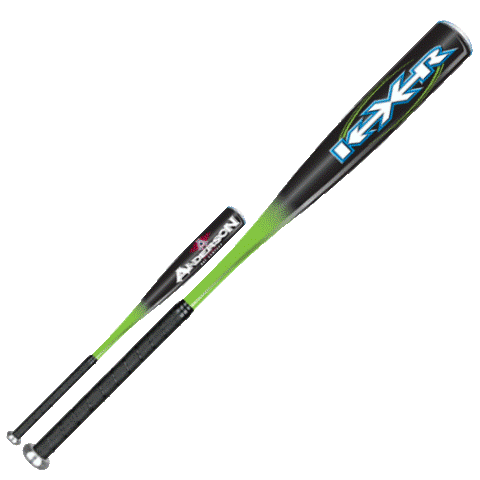 Anderson KXR -10 SR Big Barrel)
The KXR SR -10 Big Barrel 2 5/8 bat is crafted with a special Made in America Aluminum Alloy. Great balanced feel that really cruises through the ball with a solid crack and feel to the bat. This is a drop 10 series bat. Shipping is 12.00

Anderson The distance a ball travels is a result of the potential energy redirected at contact. Our Acoustic Enhancement Technology (AET) effectively absorbs offensive sound waves without affecting the bats productive vibration energy. The result is the unique Anderson "crack" instead of the annoying, and inefficient, "ping. Designed to transfer energy instead of absorbing it, our DFX II custom alloy has no break-in period, maintaining superior performance and delivering a solid feel throughout its life. In the KXR -8, our attention to detail is demonstrated in the way that every component, every curve, every process and every detail is synergistically considered with game improvement performance in mind. The sum of the parts is the best performing bat in its category, bar none. Send the ball for a ride with the KXR.